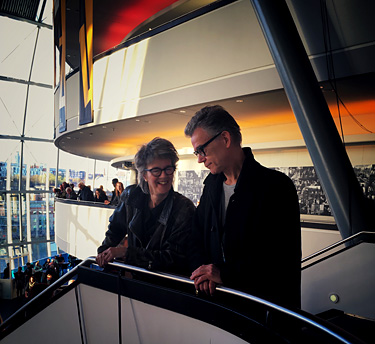 Wig Foundation
The Wig Foundation, lead by bandleaders-composers Ab Baars (tenor saxophone, clarinet, shakuhachi) and Ig Henneman (viola), promotes improvised- as well as composed music.
Wig was founded in 1993 and has since produced 601 concerts and 28 CDs. During concert tours Henneman and Baars often give workshops and master classes. They regularly work with guests.
ANBI status
The Dutch Tax Administration has given the Wig Foundation the ANBI status, assigned to organizations for public welfare. This means private donations are tax deductible.
Dutch version